Welcome to our Website!
Summer is here !
A great summer it has been so far and Labor Day is just around the corner!
Looking forward to fall weather and all the festivals that it brings.
FEATURED PROJECTS:
Check back soon to see updates on two of our most recent projects:
"The Dolphin House" a historic circa 1915 Cottage restoration at
1914 33rd street in the Kempner Park Neighborhood District
is now complete and ready for rental through VRBO.com!
Click on the pic below to check out the listing and schedule your Island Getaway today!
*Additions and renovations to an existing canal home in Jamaica Beach, see Jamaica Beach-2 under Residential projects. The project is complete and once the Owners are settled in ... we will have final photos.
***
LDG news:
LDG was presented with a Landmark Commission Rehabilitation Award along with Mr. J.P. Bryan, Dr. Jamie Christie and Alex Gonzalez at the May 14th City Council meeting in honor of our work at The Bryan Museum.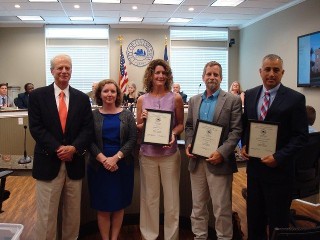 We are proud to be a part of the renovations and restoration of the
1895 Alfred Muller Galveston Orphanage re-built after the 1900 storm in1904 Micheal B. Stowe for
which opened to the public on June 19th!
***
We are excited to announce the addition of
Ron Stricklin, Landscape Architect
to our Team!
Check out Ron's website at Stricklin Landscape Architecture.
Thanks to all of our dedicated and new clients,
we are currently open to scheduling new projects for design work to begin in November / December of 2015.
LDG is always open and eager to visit with new potential clients and secure a place for you in our schedule.
Thanks for visiting LDG!